RTS Civil

Stormwater - civil - flood mitigation
Providing professional engineering solutions with your best interests at heart.
SYDNEY - GOLD COAST - BRISBANE

EXTENSIVE EXPERIENCE
RTS Civil combines a level of practical experience, constructability and local knowledge.

Practicality
Clients appreciate practical engineering solutions of a high quality, thus adding value to their projects.

Technical Skills
Each project benefits from our extensive technical engineering skill set.

Understanding
We understand the relevant Planning and Regulatory Requirements.
Alterations & Additions




Knock-down Rebuild




New Residential & Duplex Dwellings


Multi-unit Residential Developments
Light Commercial, Retail & Industrial


Land Subdivisions & Townhouse Developments


Age Care Facilities

 & Child Care

Centres
Flood Risk Management Reports
Flood Control Certificates
Overland Flow Assessments
Flood Studies & Assessments
Detailed 1D/2D Flood Modelling
Flood Volume Calculations
Flood Evacuation Plans
Onsite Flood Mitigation
DRAINS, MUSIC, TUFLOW & HEC-RAS hydraulic & hydrologic modelling 
Onsite Inspections & Consultation 
Driveway Access Design & Detailing
Sub-Division Land Development
Bulk Earthworks & Excavation Plans
Carpark Design & Planning
Turning Template Assessments 
Basement Access Driveway Design
Small Retaining Structures
Liquid Retaining Structures
12d 

Model 

& Autopath Pro Software
Slab-on-grade Design & Detailing
Pavement Design & Detailing
Stormwater Management Plans
Onsite Stormwater Detention (OSD)
Water Sensitive Urban Design (WSUD)
Stormwater Hydraulic Reports
Rainwater Harvesting Systems
Pump-out & Wet-Well Systems
Sediment & Erosion Control Plans
Hydrological & Hydraulic Analysis
Modelling of Existing & Proposed Drainage Systems 
Drainage Easement Assessments 
RTS Civil Consulting Engineers Pty Ltd is a small yet professional Civil Engineering firm, specialising in high quality engineering services that help you achieve construction approval. Our client base include Architects, Developers, Consultants, Builders, Plumbers, Property Investors and Owners. 
Our civil engineering services cater for a large range of development types and we service clientele throughout Sydney, Northern NSW and Southeast QLD. We have also managed projects on NSW Central Coast and Port Macquarie.
We have a proven track record in the industry of providing high quality, time efficient and cost effective solutions thus adding value to our clients projects. This is evident from our repeat and referred clientele.
"RTS Civil provided me with a stormwater plan and were great to deal with. Communication was clear, simple options explained and the turnaround on the documents was fast. Great service!"
"I highly recommend RTS Civil Consulting Engineers. My house building approval had taken a long time to be finalised through council, and once it came through it had a condition for a detailed stormwater management plan. RTS Civil came through for me and did the plan very quickly and in the level of detail I needed as an owner builder. I was able to finalise my construction certificate quickly and my build is underway. The cost for the work was also very competitive."
"Our dealings commenced with Rhys Mikhail many years ago. At all times we have found Rhys to be efficient, informative, professional and a great problem solver. He has a 'can do' attitude and great attention to quality and detail. We would have no hesitation in recommending RTS Civil to any potential client."
"Rhys and his team were such a breath of fresh air when dealing with all the paperwork for our DA. From the beginning they stood out from everyone else. Rhys personally followed up with a phone call after my online query. They were always easily to contact, discuss and very prompt replies to emails. I would highly recommend RTS Civil and certainly use them again."
"I've worked with the team at RTS Civil for different 'new' development projects. They engineer great outcomes for your project from a cost and design point of view while meeting council objectives to get your developments across the line. The team always meet the timelines they commit to and work with you through the entire project with your trades engaged. I have no hesitation in recommending RTS Civil and in fact, I already do! To which the people that choose to engage them are glad they did over other consultants!"
"Very professional, efficient and friendly, Rhys was always responsive to the many questions I had. Also reasonable pricing! Thank you to the RTS Civil team for all the work they did! I will definitely use again and recommend."
"My architectural practice has worked with Rhys for a period of over 10 years, while he was employed elsewhere and now in his own practice. It is testament to my view of his work that I chose to follow him when he established his own practice. Hydraulics engineering is deceptively complicated, and while drawings often look simple, there are a number of often conflicting parameters governing the proposed design solution. I have found Rhys to be a great communicator and particularly adept at explaining the complexities of his proposals in a way that both my clients and I can understand and incorporate..."
"...I have also found Rhys to be tenacious in his drive to find outcomes which meet all the necessary legislative rules as well as fitting with the design ethos of each individual project. We rely on skilled specialist consultants in a range of fields in order to be able to design buildings that work well, and we value the relationships we have formed with professionals who continue to support our work with skill and care. For this reason, we continue to work with Rhys and recommend his practice highly."
"RTS Civil are focused on customer satisfaction. They want to know customer expectation and do their best to achieve it. Technically, they propose solutions and options that apply to your project as well as discuss reasons and best practice for each situation. I'm pleased to say that I would use their service again and I am happy to recommend RTS Civil."
"I engaged RTS Civil for a small hydraulic flow study for a local council development condition. I could not have been happier with the job from start to finish. My main contact, Rhys Mikhail, was responsive with quotes, questions that I had, advice, and referrals. Rhys' technical negotiation with council was successful. RTS Civil charge rates are reasonable, and, in the end I was very happy with the result. It was the best I could have hoped for!"
"Always a pleasure to work with you. Thank you!"
"I greatly appreciate RTS Civil Consulting Engineers advice, excellent speedy service and professional expertise. My complex heritage problem and some strange requirements were made simple by Rhys and RTS Civil through their support, flexibility and expertise. I would happily recommend Rhys and the RTS Civil team to help you with your future projects and home."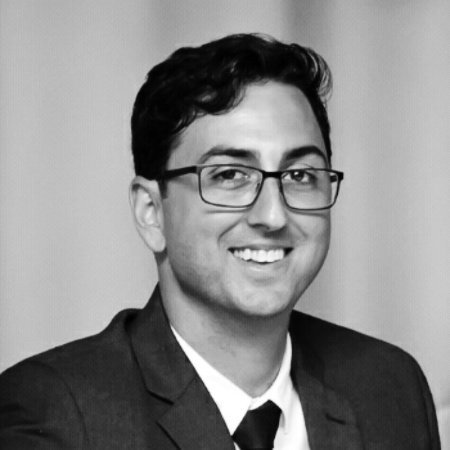 Rhys has extensive experience in land development and is a registered chartered professional civil engineer. Since 2004, Rhys has managed several projects along Australia's East Coast and worked on the Gold Coast, Northern NSW, Melbourne CBD, Sydney's Northern Beaches and Sydney CBD.

Rhys has worked on stand out projects such as an award winning contemporary residence located on Olola Avenue, Vaucluse NSW, which was featured on A Current Affair "Suburban Stunners", to larger projects such as the Gold Coast Airport GCAL trunk drainage and car park upgrade.

As a result, he has gained a high level of exposure to the construction and property industries, which has honed his skill set. For almost a decade Rhys focused on the Sydney development industry and from 2012 has branched out to also include Northern NSW and Southeast QLD regions.


Fill in your details for a free quote and receive specific feedback within 24 hours. Otherwise email your projects plans, site survey and/or scope of works to admin@rtscivil.com.au for a free quote.
Please Fill In Your Details
Sydney – Gold Coast – Brisbane